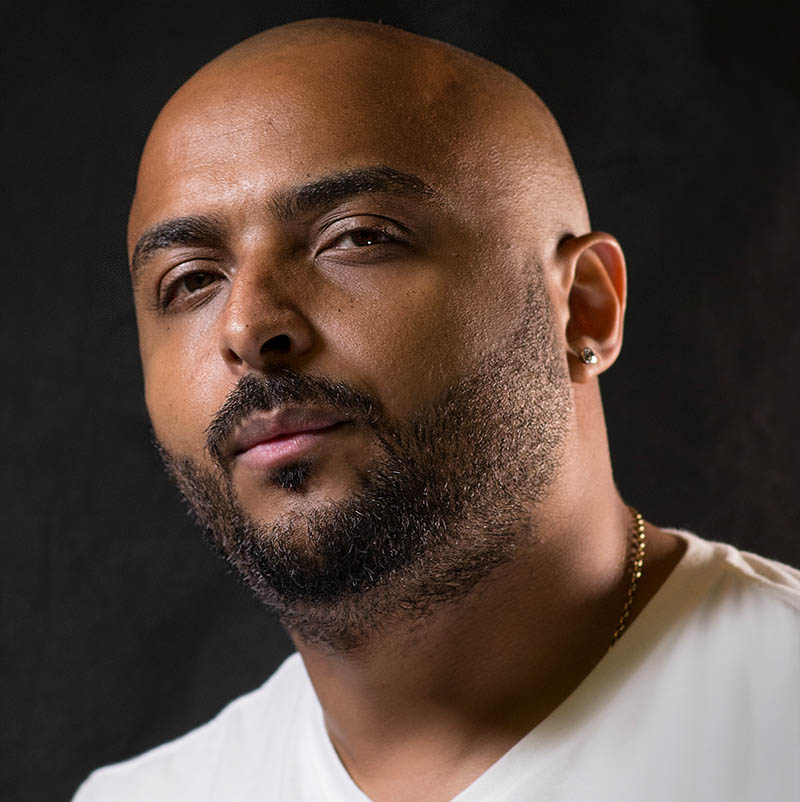 Justin 'Juice' Black
Founder
Justin 'Juice' Black is a multiple award-winning Black British writer, director and producer who takes pride in breaking down the barriers and expectations that are placed upon Black filmmakers.
With a career entirely in the entertainment industry, Justin actually started out in the music side of the entertainment business. During that time he worked with many A-List international artists in the role of public relations, management and consultancy. With his success in that field, he then chose to follow his true passion and migrated full-time to the film business.
In 2019 he was hand-picked for the prestigious Hollywood Film Festival's Accelerator Program, which identifies emerging and breakthrough filmmakers from around the world, flies them to LA and places them under the wing of established Hollywood mentors. This led to several of his current and in-development productions.
Justin also provides private consulting services for third-party productions.
Of the dozens of productions Justin has been involved, these include:
•  Director and producer of the multiple award-winning short-film "The Overcoat", an adaptation of  the 1852 story written by Ukrainian author Nikolai Gogol. The films current accolades stand at 5 Award wins, 4 further Award Nominations and 22 Official Selections worldwide.
It was also an official selection at the BAFTA qualifying British Urban Film Festival.
•  Post-Production supervisor on the British horror-comedy feature film "Six Hot Chicks In a Warehouse" (dir: Simon P. Edwards).
Current accolades for the film stand at 4 Award wins, 5 further Award Nominations and 10 Official Selections worldwide.
•  Director Of Photography for the pilot episode of "Monsta" (dir: Fredi Nwaka) a forthcoming organised-crime TV show. His services for this project included: cinematography, editing, colour grading, visual effects and sound mixing.
•  Director of the multiple award-winning short film, "Double Entendre", a spy thriller that had its premiere public screening the Palais de Festival at the 2018 Cannes Film Festival, in the Short Film Corner. It also was a selection at the Canadian Academy Award qualifying Worldfest in Houston, where it won a Silver Remi Award for "Best Short Thriller".
•  Writer and director of "Ascension" the sci-fi fantasy starring Olwen Kelly ("The Autopsy Of Jane Doe") and David Lemberg ("The Seasoning House").
•  Visual effects artist for "Loves Spell" (dir: Fredi Nwaka) a romantic-comedy feature film.
•  Director of photography and editor of the forthcoming comedy feature film – title to be announced soon – starring  Peter Andre and directed by Fredi Nwaka
_____