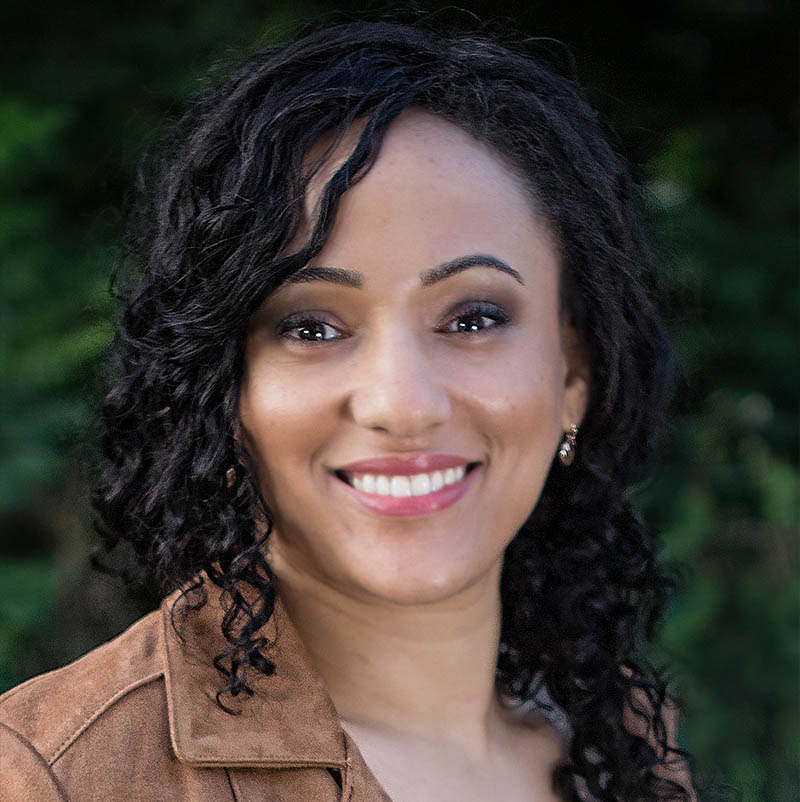 As a producer, Simone is always keen to challenge on screen stereotypes and push the norms in terms of representation and diversity on screen.
She has quickly amassed some impressive producing credentials from producing multiple award-winning film projects to facilitating production in London for Kevin Hart's production company Hartbeat Productions.
To date, she has won 13 festival awards as a producer.
These include:
•  At the Academy Award qualifying Reel Sisters of the Diaspora Festival where "A Tree Fell Today" won Best Cinematography and Best Experimental Film and also at Canadian Academy Award qualifying Worldfest in Texas, where she won an award for The Overcoat and Double Entendre. This is a festival where Stephen Spielberg and David Lynch have also won awards.
•  The multiple-award winning The Overcoat based on Nikolai Gogol's short story, has had 22 Official Selections worldwide. It was also a selection at the BAFTA qualifying British Urban Film Festival 2020 which streamed on iTunes.
•  Another recently released project is Mi O Le Ku (Survival) (dir: Remi Laudat), a coming-of-age drama about identity, shot in black and white and which currently has 5 award wins and 12 Official Selections. Its selections include the Oscar Qualifying The Reel Sisters of the Diaspora, the BAFTA Qualifying 2020 British Urban Film Festival and also the Hollywood Film Festival.
•  "Sorceress" starring Nathalie Emmanuel (Game Of Thrones, Fast & The Furious) and "For Your Suffering" are both the result of a fruitful collaboration with New Planet Film & Media. Both films enjoyed a successful festival run around the world, having played at Vancouver International, Woodstock, Ashland Independent, HorrorHaus, Unrestricted View and Rome Independent amongst many others.
•  At the Hollywood Film Festival 2019, she also co-produced a live panel discussion event and co-ordinated an EPK content for the festival itself. She is also part of the prestigious Accelerator program there with her XL Films producing partner Justin 'Juice' Black. The programme will prepare a high-octane international thriller written and to be directed by her producing partner at XL Films for presale.
•  "A Tree Fell Today" (dir: Oliver Crawford), is a meditation on a painful memory and has recently launched onto the festival circuit. For this project she oversaw a 28-person cast and crew, including team members from Mission: Impossible – Fallout, Star Wars: Rogue One and Rocketman.
•  The self-penned "Double Entendre" is an award winning spy thriller produced by Simone (which screened at Canadian Academy Award Qualifying Worldfest in Houston Texas in 2022 winning a Silver Remi prize for Best short thriller,
•  Simone also produced "Love Lies", the received critical acclaimed age-gap romantic comedy (dir: Lucy Linger).
As A Performer
Simone is also an Actress and Voice Artist. A native Londoner, she has worked across all mediums.
•  She has most recently shot the title role in Bristol set gritty drama "Kirsty's Promise", playing an ex-addict now living a happy family life who tries to help a friend from the past.
•  She is currently shooting experimental drama in Brussels, Luxembourg and Spain, "À La Recherche du Discours Europeén" and in both English and French languages.
•  Zombie horror feature "Alive" in which she plays a schoolteacher fighting for survival with her students in a zombie pandemic has its release shortly.
•  Her blues toned singing voice has led her to play Billie Holiday in theatre production "Legends of the Blues" and most recently on stage she performed in "Dorothee in the 18th Century", a heritage project based on the lives of Caribbean residents in Charlton.
•  She is also a successful voice artist who often works in Spanish language and in
 Caribbean accents across all mediums.
•  Credits include the Guardian Newspaper Podcasts, corporates and commercials.
•  She also narrates audiobooks and "Black Cake" which is now being made into a Television series by Oprah Winfrey's OWN network.
•  Other credits include BBC Panorama and Idris Elba's "Yardie" and e-Learning courses in Spanish for the Internet Society.
_____